Consultation
Proven track record of over 5,000 buildings as a "C&C company"

"C&C" refers to a consulting and construction company—in other words,
Takamatsu Corporation provides consulting services related to construction projects,
land and more in addition to construction services themselves.
Our Mission
Takamatsu Corporation is a C&C company whose mission it is to bring about the success of our clientsf businesses, make our clients happy, and contribute to society through the development of our business by making full use of our skills, knowledge, and wisdom.
Planning
Takamatsu Corporation does not just ask what the owner wants, but picks up essential issues from casual conversations and consultations regarding troubles or concerns, and then finds and proposes the best possible solutions to their issues.
Preparing construction plans
We prepare design drawings for buildings appropriate for construction.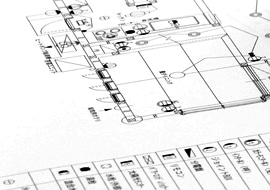 Calculation of construction volume (the number of floors and floor area of the building).
Examination of floor plan and interior facilities of each room.
For customers seeking a home, we take into consideration desired specifications and layout requirements.
For commercial buildings, we focus on office spaces, attached facilities and so forth based on the user's planned business operations.
We examine the appearance as well as how the building is finished.
We examine the entire construction period including demolishing of any existing buildings.
Preparing business plan
We prepare a solid income and expenditure plan, such as for costs to be incurred or income received as well as a repayment plan if funds have been borrowed.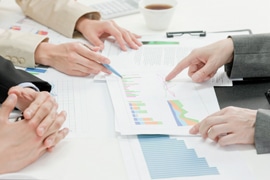 Estimated construction cost and initial investment cost.
Market research and income estimation for leasing business.
Estimated expenses such as annual management expenses and repair fund required long-term.
Calculation of remaining amount, gross rate of return, and actual rate of return.
Preparation of simulation materials necessary for examining other businesses.