Nakabayashi Co., Ltd.

Nakabayashi Co., Ltd., Kansai Distribution Center
Completed in August 2013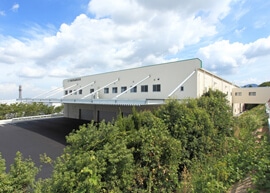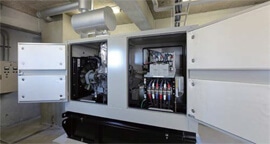 At Nakabayashi, we began with the restoration and bookbinding of books held by university libraries, etc., and have since expanded our business into providing paper products such as notebooks and albums, as well as the manufacturing office equipment. Especially as a company dealing in paper which is an environmental resource, we recognize that giving consideration to the environment is part of our mission, and therefore we are currently working on a renewable energy generation business. Our Kansai Logistics Center that we requested Takamatsu Corporation to construct has a solar power generation system and is now using natural energy to make electricity. At the time of the construction work, Takamatsu Corporation put themselves in our shoes and met our expectations by handling the construction schedule and proposing a maintenance-free work floor that reduces the impact on the environment. We think Takamatsu Corporation reflected our company's attitude toward the environment in the building.
At the same time, we also requested Takamatsu Corporation to take measures against disasters at our Osaka headquarters. The background to this initiative is the power outages that we have experienced in the past. Power outages can be fatal in business. From the perspective of stable business continuity, we introduced a private generator that can secure power in an emergency. At the time of installation, we were proposed a plan that placed an emphasis on making use of anything that can be used in the existing building structure, space, and facilities, such as using the existing boiler rooms and wiring. In the future, we would like to strengthen measures against disasters at our bases throughout the country.
There are many people who value being able to pick up and touch photographs even in this convenient digital age. Sometimes in life, certain things can only be found in older cultural traditions of years past. Buildings are just like that: it's important to leave the good, old things while incorporating new improvements alongside them. The phrase we cherish is, "toward the next new thing." This feeling remains constant.